BRANDING STILL MATTERS
Digital Marketing alone doesn't work. Perhaps that's a controversial statement. But, from my eight years of experience in the advertising industry and decade-plus of experience in digital marketing, digital marketing in and of itself with no other media involved in the mix does not work effectively. There is this necessary component that is much less discussed in this digital age: BRANDING.
What is branding?
What is branding? The American Marketing Association describes branding as "A name, term, design, symbol, or any other feature that identifies one seller's good or service as distinct from those of other sellers."
63% of businesses have increased their digital marketing budgets just in the past year. With digital marketing becoming increasingly important for every business in this day and age, this has set the stage for many digital marketing providers to be established. However, what I have witnessed many companies I speak with doing is what we refer to in the industry as "buying space".  A certain amount of impressions here, a banner ad there, this many views, with no real strategic message behind it.This my friends is where I draw the line. I'm here today to make the statement Branding Still Matters. You can deploy all the advertising in the world, but if you don't have strategic messaging, branding elements and a goal, you can waste a lot of money fast. I've witnessed it.
You see branding is the starting point of all advertising and marketing execution. Before one can even begin mapping out a marketing strategy, you must define your brand. Your story. 
What goes into branding?
I work with some great local businesses that run very aggressive digital campaigns. But most of them understand nothing beats old-fashioned relationships. Particularly in the Crossroads market, rarely does a purely digital strategy put their best foot forward. Many businesses in this region require a blend of digital and traditional tactics, tied together with networking events and local sponsorships. They also have very defined branding components in their digital marketing campaigns. All of their ads have a certain voiceover talent, certain color palettes defined in their branding guidelines, and/or a key tagline that drives through the value proposition of their business. Without these core elements of a brand driving through the core values, mission and value proposition of the company, one is simply "buying space".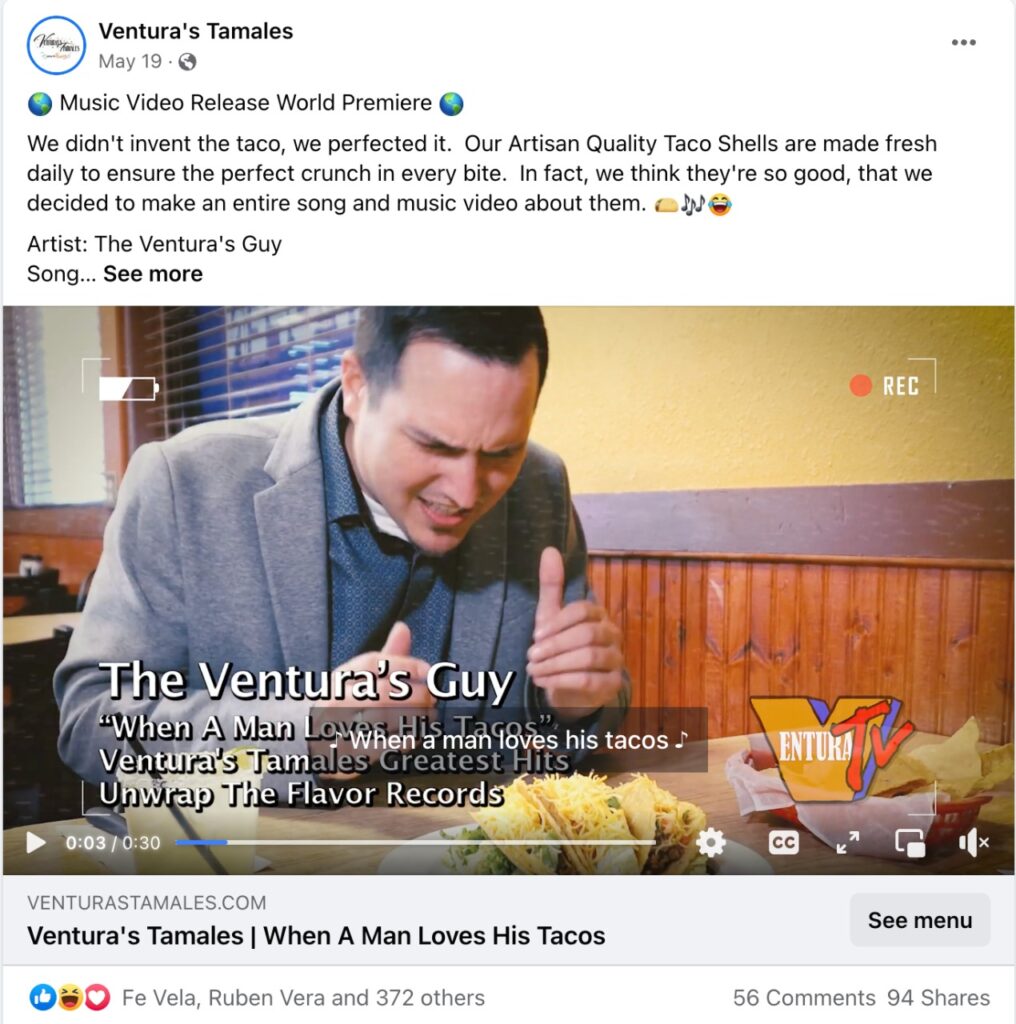 Take one of my favorite clients Ventura's Tamales for example. Whether you see an ad for them on tv, hear it on the radio, scroll across it on social media, or drive by a billboard you will notice they all have the same colors, same voice talent (yours truly), same theme song (a universally licensed song they purchased), and even the same closing tagline. You can even call the restaurant and the on-hold message talent is consistent with any ad you see. I can't tell you how many times I've had people stop me and say "You're the Ventura's guy, that music video you made was hilarious." How do people know? Because when you focus on branding, people pay more attention. It stands out. We do the same amount of advertising we did 6 years ago before I started working with them, but people tell us they see our ads in many more places now…How so? Because Branding Still Matters.
It takes idea people to bring out the branding in a company. Despite what one thinks, it's not easy! It takes deep thought, whiteboard sessions, creative brainstorming sessions, and trial and error. When it comes to branding, consider me and any team member of Building Brands Marketing branding junkies. We eat, sleep and breathe this stuff. We're obsessed with it. 
What happens next?
Over the next several months, Building Brands Marketing is going to give you a glimpse into all the elements it takes to create a brand like we have done for over 100 businesses throughout the Crossroads. We will break down each element of what creates a brand and by the end of our series of blogs and informational pieces, I guarantee you that when you think branding throughout the Crossroads, you will think of Building Brands Marketing.
Ready to be distinctive and cut to the chase now? Let's build your brand TOGETHER. Schedule a free marketing consultation today at https://buildingbrandsmarketing.com/contact-us/#get-in-touch.